In light of recent current events of Covid-19 We are currently shipping every 2-2.5 weeks in practice with Social Distancing.
Thank you for your patience and all your continued support.
You are the reason I love being an artist. Carrie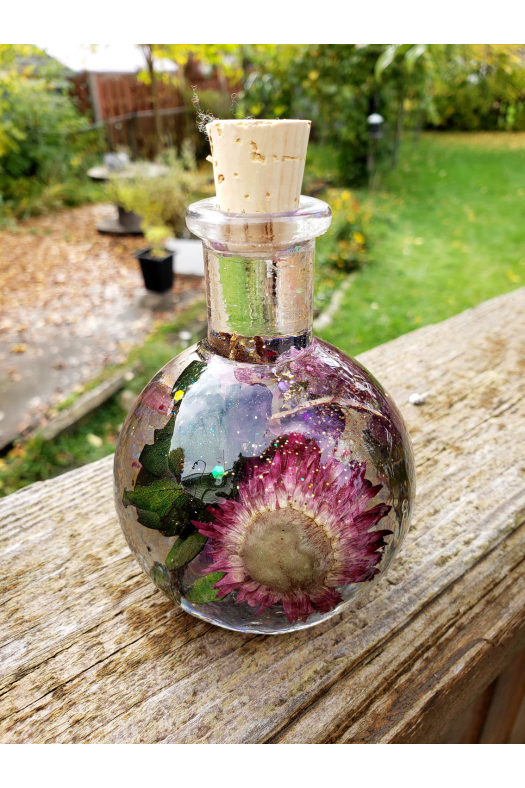 Clone of Magic Inspired Sparkly Botanical Potion Bottle with Fuschia and Strawflower
.Sparkly Magical Botanical potions make a lovely decoration for that special sacred space.
This Botanical Love Potion preserves a lovely Strawflower, Lavender colored Statice flower, Eucalyptus and Fuschia flower.. It contains various glitters and gold leaf.
The bubbles make it seem like its brewing something magical inside preserved for eternity.
This potion bottle is about 4.5 inches tall from bottom to top of the cork.
To view a video of this pumpkin you can go to my Instagram by clicking here
Potions weigh around half of a pound.
* Note that these resin items may contain micro bubbles. All items may have slight imperfections adding to its handmade character.*
** Please note that my resin has uv stabilizers in it that will prevent it from turning yellow over time however it is possible the plants could fade. It is best to keep out of direct sunlight and away from extreme heat to keep your piece lasting as long as possible. **