In light of recent current events of Covid-19 We are currently shipping every 2-2.5 weeks in practice with Social Distancing.
Thank you for your patience and all your continued support.
You are the reason I love being an artist. Carrie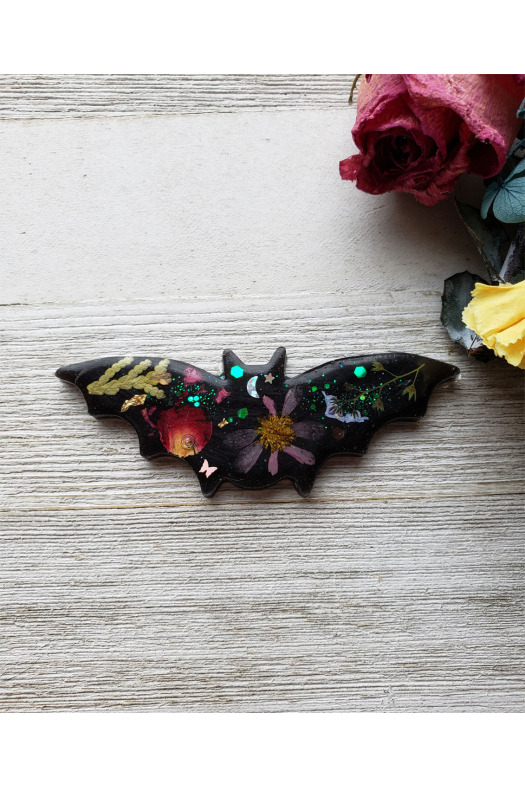 Black Botanical Bat Necklace with Forget Me Not and Small Pink Coreopsis Flower
This listing is for
1 Black Sparkly Botanical Bat fall necklace with Forget Me Not, a Rose petal, Cedar and a Small dried Pink Coreopsis Flower from my summer garden and dried Cedar, The pendants are accented with Gold Leaf and various glitters.This floral necklace is one of a kind handmade with quality resin. Bat pendant is backed with Black resin.
It will be hung on a Gunmetal Chain.
Choose Chain length
Last image is a previous example.
Thank you :)