Customs are Opened !
Thank you for your continued support.
You are the reason I love being an artist. Carrie
My Secret Ingredient
I have been using resin in my jewelry work for over 10 years. I have been an artist in total for 25 years. I get alot of questions and comments about what I use. So I am going to share my secret ingredient that go into my design process.
My first would be resin. There is so much you can do with resin. I have coated, painted, dripped, splashed just about everything that I can think of during many creative projects. I started using it on art and now incorporating into my jewelry making.
One of my favorite resin products in Art Resin.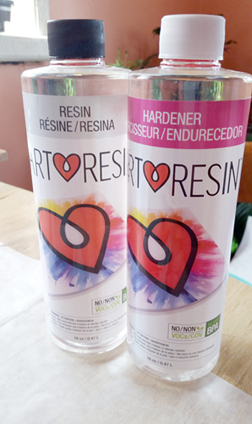 I tried various other resin products but this one seems to work the best for me. The number one thing that won me over the most was the fact that it does not yellow easily or if it all. ArtResin epoxy contains museum conservation-grade materials to ensure its water-clear clarity is preserved for many years.
Bubbles are the thorn on the rose when it comes to working with resin. If you work with resin alot you will understand what I mean. I find that this resin naturally degasses quite well and I do not have to torch too many times to get them out. I have never found another product degas on its own in the same way.
Art Resin also contains UV stabilizers and a special additive called HALS which is a hindered amine light stabilizer. It interupts the the yellowing process before it could be begin. If you want to read more on their product you can go to their FAQ page by clicking here .
Toxicity is also up there with importance. I have a really hard time with smells when using materials. If it is too strong I do not like using it. Art Resin is non toxic and food safe for cold foods. It never gives me any harsh fumes or headaches when using it. I have pets so that also gives me peace of mind should my kitty sneak into my work space.
Being creative is super important to me because of the amount of love and intention I pour into each of my pieces. I want my customers to enjoy their pieces for a long time. Here is some of the work I use Art Resin for every day.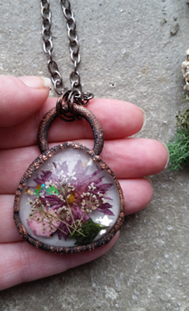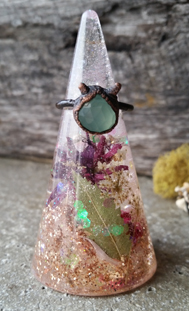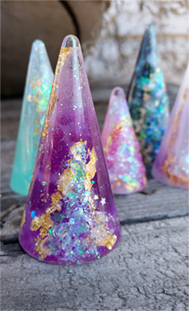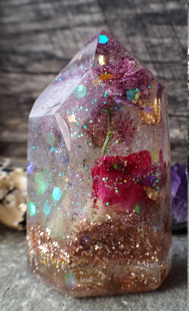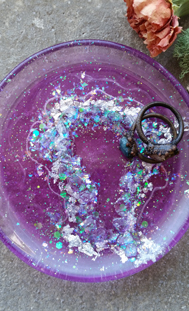 You can view all their products by going on over to their website . They are super nice and always willing to help their artists.
I would love to have you stick around and come along with me on my artistic journey by finding my on Instagram @augiebycarriejewelry . I share alot of my behind the scenes and works in progress.
This is the first blog post on your new site. To edit or delete this post, or to add more blog posts, visit your dashboard.