Canada Post rolling strike is over. There may still be some slight delays in processing. At this time I am unable to guarantee how long the delays may take or when your items may arrive. I pride myself on shipping out as quick as possible so I sincerely appologize for any inconvenience and appreciate your support and understanding.
It is still possible but currently I am unable to GUARATEE any arrivals by Christmas at this time.
We are now into the Holiday Shipping season I encourage you to purchase the $5 shipping upgrade to insure your package and have tracking.
.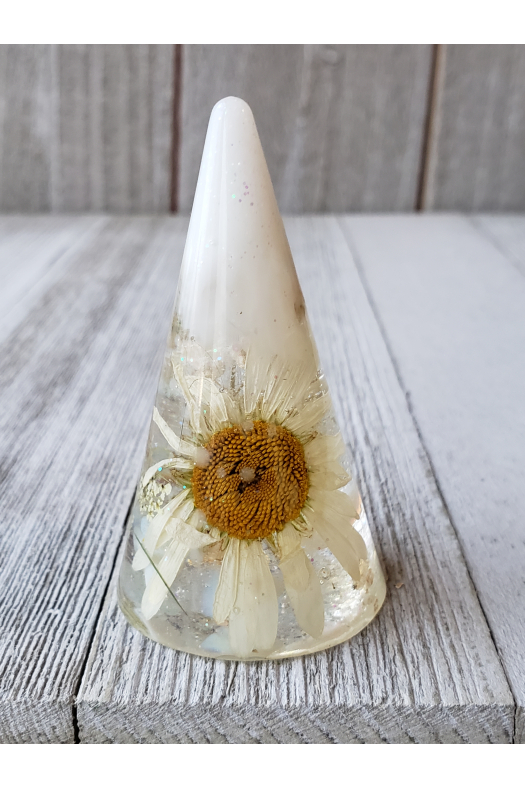 Sparkly White Botanical Ring Holder with Opalite and Daisy #2 ( Medium sized )
Cone #2
Created with Sparkly White tips, Opalite gemstones, a Daisy , Gold leaf and various glitters
All holders are created with high quality resin that contains uv stabilizers.
All creations are one of a kind and can never be duplicated due to the nature of the work.
( Please note even though there is uv stabilizers in the resin plants may still fade over time if exposed to alot of direct light )