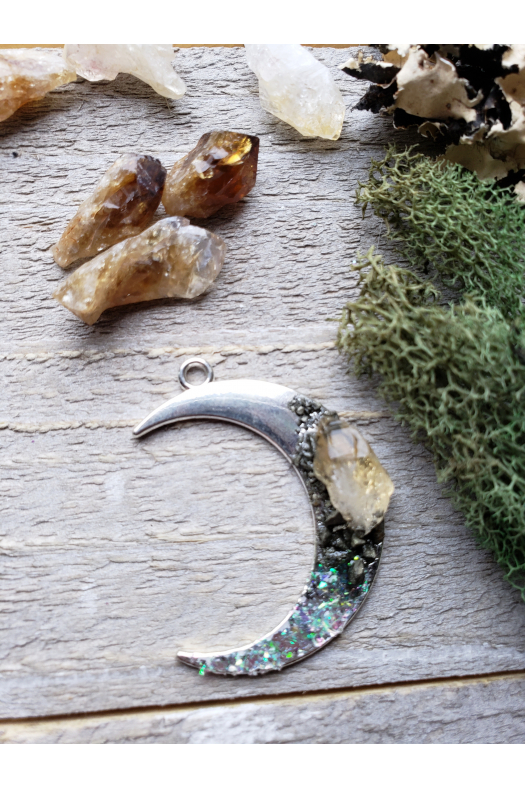 Raw Citrine and Crushed Pyrite Rainbow Aura Crescent Moon Necklace
Raw Citrine and Pyrite Silver Crescent Moon Necklace
Moons are a favorite inspiration to create with.
This Citrine is heat treated and created from Amethyst.
This moon is accented with lovely rough raw Citrine encrusted with some crushed pyrite. Each one is unique the stone will vary.The bottom has been decorated with various sized glitters to mirror the rainbow aura effect.
The moon itself is 32x43 mm in size and hangs on an 18 inch gunmetal chain. .