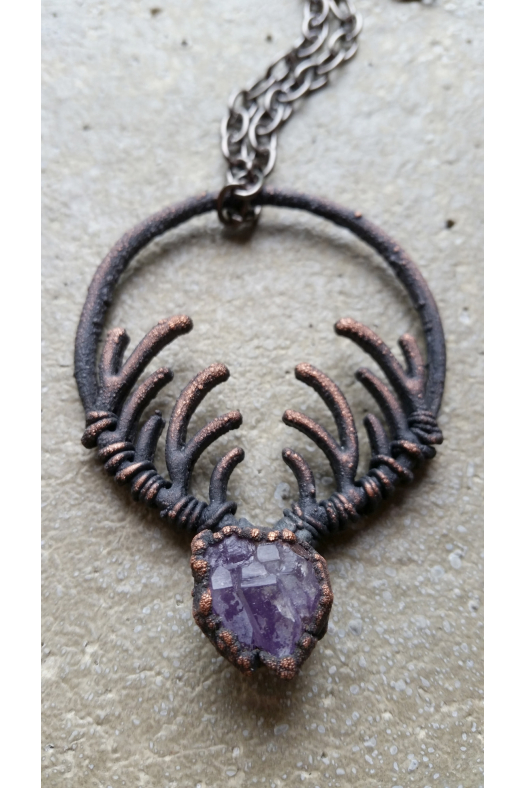 Raw Amethyst Woodland Spirit Deer Copper Electroformed Long Necklace
The pendant was formed together with a small chunk of amethyst, some wire and other materials. This unique boho chic statement necklace was electroform plated in copper for over 24 hrs. The pendant is close to 2 inches in size.
A dark patina was added and sealed with a matte finish on the front and a thin layer of resin on the back. The back will look shiny in person.
Pendant hangs on a 28 inch chain